Comprehensive Countryside Roofing Services for Your Property's Needs
Roofing Installation
There's no project too big or small for our expert team. We're equipped to handle both residential and commercial roofing installation services. From helping you select the most suitable materials to ensuring a flawless roofing installation process, we'll be there every step of the way.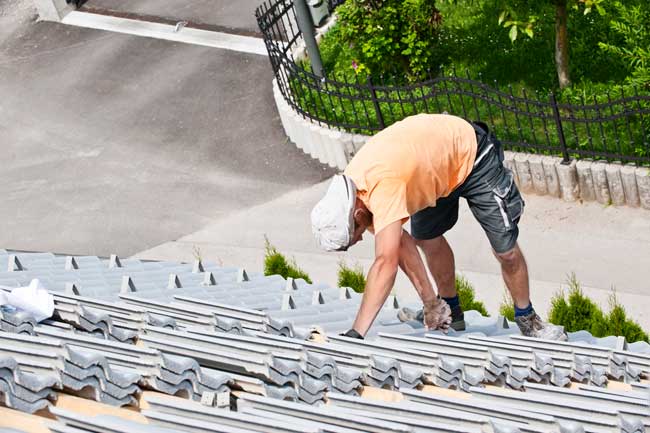 Roofing Repair
Structural damage to your roof? Our specialist team provides prompt, professional roofing repairs to ensure your home is safe and protected from the elements. We can tackle everything from negligible leaks to extensive roof damage.
Insurance Claims
Dealing with storm damage can be overwhelming. That's why we assist you with the tedious insurance claims process. Our extensive knowledge in dealing with insurance companies ensures that you'll receive the compensation you're entitled to.
Soffit/Fascia Installation
Our comprehensive services also cater to soffit and fascia installations. These crucial components not only boost your home's curb appeal but also provide necessary ventilation and safeguard the roof from weather damage.
Siding Installation
Transform your home's exterior with our professional siding installation service. Increase your home's resale value, enhance its aesthetic, and protect it from extreme weather conditions with our wide range of premium siding options.
Gutter Installation
Proper water drainage is vital for protecting your home. Our team provides expert gutter installation to effectively channel water away from your home, preventing potential damage and maintaining the structural integrity of your home.
Contact Us for Expert Roofing, Gutter, and Siding Services.
Our commitment to quality, professionalism, and customer satisfaction sets us apart. Experience exceptional services with Countryside Roofing, from roofing installation to insurance claims and more. Give us a call today at (936) 597-7470 or email us at cindy@countrysideroofingtx.com for service inquiries, quotes or to schedule a consultation.