Trust the Best with GAF and Countryside Roofing for Excellence in Roofing Installation and Repairs
As leading roofing installation and repair specialists in Montgomery, TX, and nearby regions, we at Countryside Roofing proudly utilize GAF materials in our roofing services. Committed to delivering nothing but the best to our customers, we trust GAF's high-quality roofing materials to provide superior, long-lasting solutions.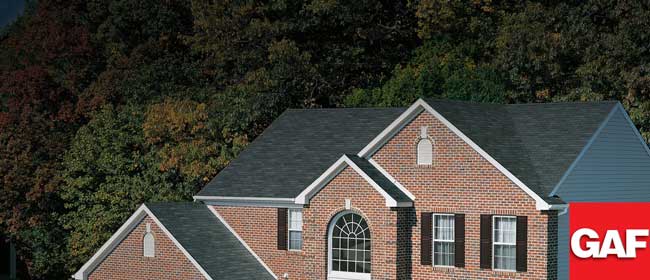 Why Homeowners Choose GAF for Their Roofing Solutions
GAF is North America's largest roofing manufacturer, popular for its durable, reliable, and beautiful roofing materials. Praised for incorporating advanced technology and design, GAF provides a variety of style and color options for different budget ranges without compromising quality.
Choosing GAF materials means:
A wide array of premium-quality roofing shingles to choose from
Assurance of industry-leading warranties on materials and workmanship
Optimum protection from weather elements for your home
Enhanced beauty and curb appeal of your property
Delivering Exemplary Services to Our Customers
With over a decade of industry expertise, Countryside Roofing is an authorized GAF roofing material installer, ensuring strict standards of installation are met and their high-quality materials are leveraged to their full potential. Our family-owned and operated business values honesty and transparency, prioritizing open communication with customers throughout the process.
Choosing Countryside Roofing and GAF: A Partnership of Excellence
For top-tier roofing solutions, gaze no further than Countryside Roofing and GAF, jointly working to protect your home. To discuss your roofing needs or to explore GAF materials further, contact us at (936) 597-7470 or via email at cindy@countrysideroofingtx.com. Trust us to elevate your property's aesthetics and protect your home with our professional roofing installation and repair services using GAF materials.
For more information, view these videos:
GAF WARRANTY INFORMATION
Base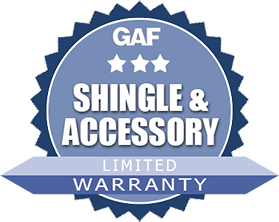 Material Defect Coverage
100% Coverage Period
10 yrs. – (5 yrs on 3 tab)
Covers Roofing System
Yes
Cost of installation labor included
10 yrs. – (5 yrs on 3 tab)
Workmanship Coverage
100% coverage period
None
Misapplication of certain flashings covered
No
Installer Certified?
No
Tear-Off costs Included
No
Disposal costs Included
No
Peace of Mind
"Maximum" wind coverage up to 130 MPH – Category 3 Hurricane wind speed available?
Yes (Not on 3 Tab)
Warranty Transferable?
Yes
Free Transfer
Yes
Good Housekeeping Protection
Yes
Better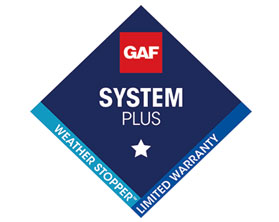 Material Defect Coverage
100% Coverage Period
50 yrs. – (20 yrs on 3 tab)
Covers Roofing System?
Yes, entire system
Cost of installation labor included
Lifetime-(25 or 30yrs on 3 tab )
Workmanship Coverage
100% coverage period
2 yrs (offered by contractor)
Misapplication of certain flashings covered
2 yrs
Installer Certified?
Yes
Tear-Off costs Included
Yes
Disposal costs Included
No
Peace of Mind
"Maximum" wind coverage up to 130 MPH – Category 3 Hurricane wind speed available?
Yes (Not on 3 Tab)
Warranty Transferable?
Yes
Free Transfer
Yes
Good Housekeeping Protection
Yes
Even Better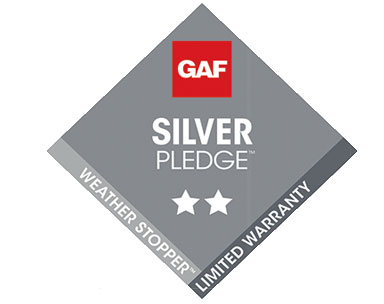 Material Defect Coverage
100% Coverage Period
50 yrs. – (20 yrs on 3 tab)
Covers Roofing System?
Yes, entire system
Cost of installation labor included
Lifetime-(25 or 30 yrs on 3 tab)
Workmanship Coverage
100% coverage period
10 yrs (provided and backed by GAF)
Misapplication of certain flashings covered
10 yrs
Installer Certified?
Yes
Tear-Off costs Included
Yes
Disposal costs Included
Yes
Peace of Mind
"Maximum" wind coverage up to 130 MPH – Category 3 Hurricane wind speed available?
Yes (Not on 3 Tab)
Warranty Transferable?
Yes
Free Transfer
Yes
Good Housekeeping Protection
Yes
Best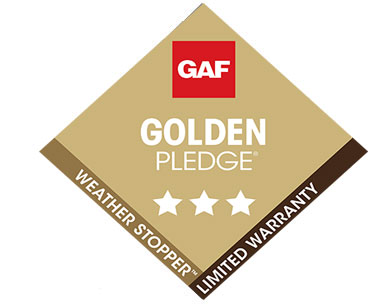 Material Defect Coverage
100% Coverage Period
50 yrs. – (20 yrs on 3 tab)
Covers Roofing System?
Yes, entire system
Cost of installation labor included
Lifetime-(25 or 30 yrs on 3 tab)
Workmanship Coverage
100% coverage period
25 to 30 yrs
(20 years on 3 tab)
(provided and backed by GAF)
Misapplication of certain flashings covered
25 to 30 yrs
Installer Certified?
Yes
Tear-Off costs Included
Yes
Disposal costs Included
Yes
Peace of Mind
"Maximum" wind coverage up to 130 MPH – Category 3 Hurricane wind speed available?
Yes (Not on 3 Tab)
Warranty Transferable?
Yes
Free Transfer
Yes
Good Housekeeping Protection
Yes